Microsoft SharePoint solutions makes it easier for people to collaboration work together.
X-istech has been providing SharePoint Development Services to medium and big organizations. Our SharePoint Developers have developed applications which have helped companies to simplify business intelligence, document management and enterprise content management and team collaboration.
Our professional team of SharePoint experts use industry best practices to ensure our SharePoint solution meet your enterprise portal needs while allowing your IT resources to remain focused on your company's core business.
We take care that our Microsoft SharePoint sites are:
Supports Responsive Designs
Mobile / Tablet Friendly
W3C / WCAG Standard compliant
Supports PCI Data Security Guidelines
OWASP Standard Compliant
SEO & Social Media Friendly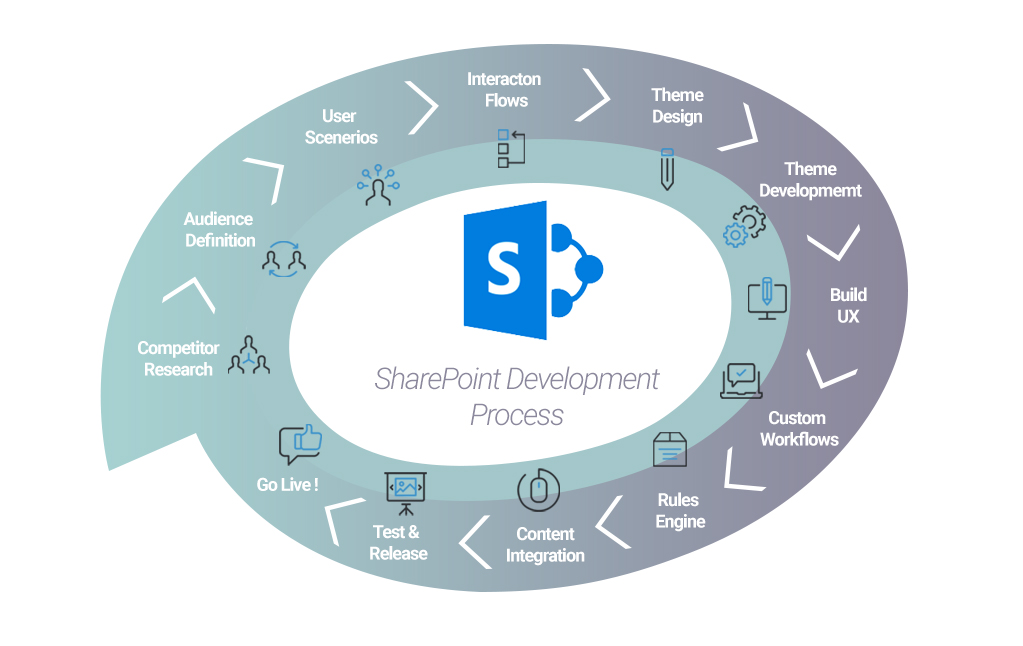 Our SharePoint development services include: