Our designs are our breadwinners! We create designs that are unique and custom created for you. Whether it is Identity Design, App Design or Website Design we create thematically stylized designs to support your business.
We have a research driven approach where we work closely with you to create designs by taking into consideration factors like your target audience, existing brand guidelines, your competition and benchmark websites. Only then we proceed towards design of the user interfaces for the site. Then we combine the science & art of digital design process to achieve the final goal, that is, unique design with best of the breed aesthetics and usability features. Our Design Process is defined below:
Our Creative Design Process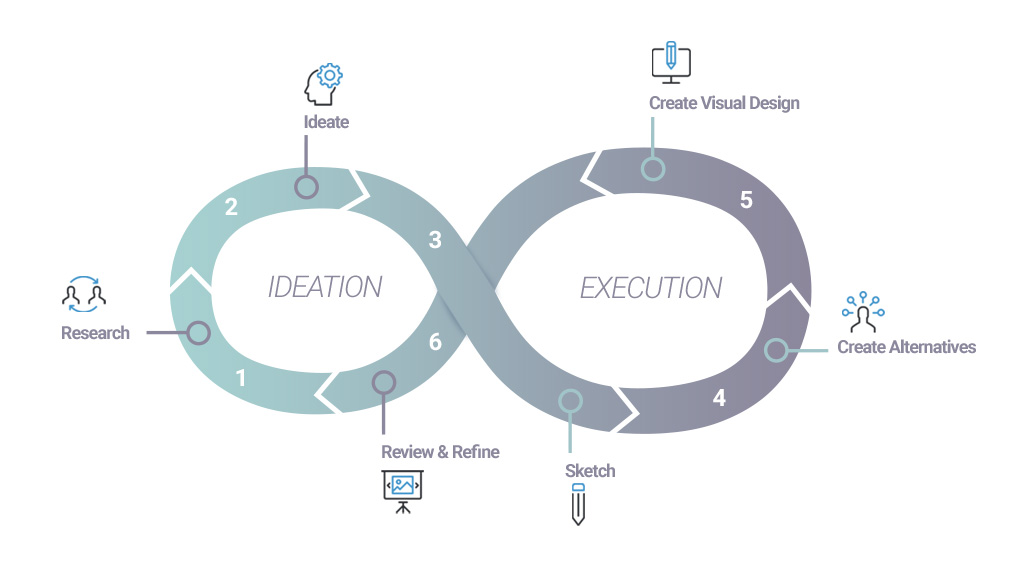 Research
We conduct detailed research on your business, competition and your target audience

Ideate
Form ideas and approaches based on research and brainstorming sessions.

Sketch
Start the design process by converting design ideas to sketches.

Alternatives
Design a few alternate approaches.

Visual Design
Using the data from research we select color palette and fonts and create tailored designs for your business.
Design Review & Refine
Here we will review the design alternatives with you and incorporate your suggestions in the design. Post review we refine designs to create brand experience that delight and makes you stand apart.
Our Web Development Services