Our designs are our breadwinners! We love creating UI/UX designs that are purpose built and stands out in the crowd.
At X-istech we believe in creating user-centered designs. Whether it is a website or a mobile application, we create experiences that your users will love. Our UI/UX Design approach is simple and always works; that is Information Architecture + User Experience Design + Creative Design = Effective Applications
Using "mobile first" strategy, we design user interfaces that provides optimal user experience across devices devices. Our approach for UI/UX Design considers user behavior and targeted user interactions which are based on context of use. The end result is always simple, usable interfaces that are touch, swipe and delights users with interfaces that renders across desktop, laptop, tablet and mobile screens without any loss of functionality.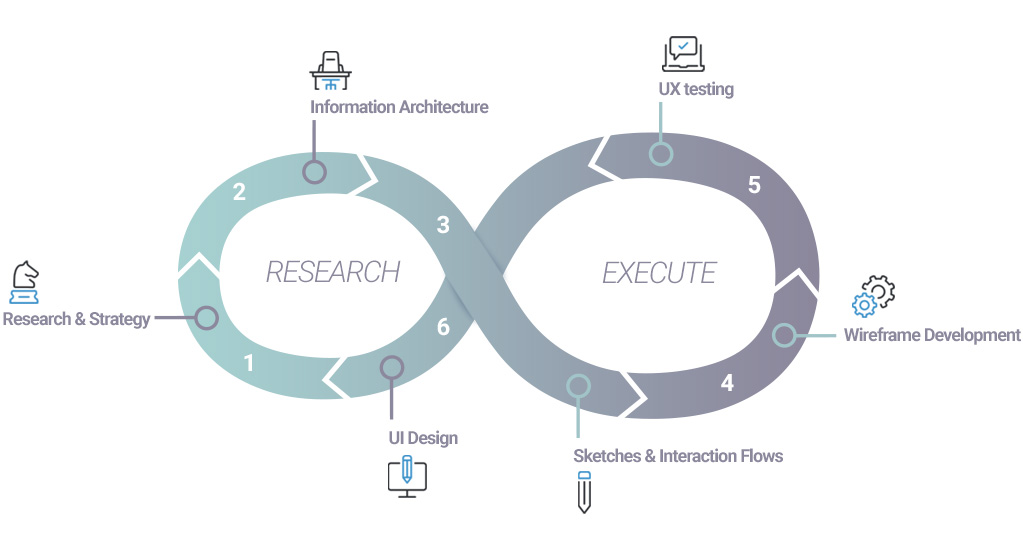 Our UI/UX design approach is defined below:

Web Application Storyboarding
We understand your users, your business, and your competition and create storyboards as the base of UI/UX Design

Information Architecture Design
Based on the storyboards we design the information architecture.

Interaction Design / Sketches / Wireframes
This is where design starts to take shape. We break up the information architecture into user interactions pathways and design sketches. These are then built into wireframes.

Usability Testing
Once the wireframe and app prototype is built we conduct usability testing to test interaction elements and button and lead-ins and forms across devices.
Visual User Interface Design
Once the wireframe passes the tests we start creating visual designs that delights your users, makes you stand apart from your competitions and enforces your brand voice.
What you get with X-istech:
Experienced Team: Over 18 years of experience.
Proven Track Record: We have successfully delivered over 300 projects -big and small.
Strong Project and Deliver Management: We have processes that work. Our backbone is successful project deliveries
Cost effective: At X-istech we offer value driven services so that you receive the highest return on your investment.
Customer Support - Strong Communication: Seamless communication through Phone/Skype/Chat/Email. 24/7 support: 24/7 support across all time zones