Unearth hidden business insights with our Big Data and Analytics Solutions.
At X-istech, Our big data and analytics team help you define your business problem, consolidate structured and unstructured data and then leverage analytics to unearth business intelligence and provide decision support. You will be able to use the insights leading to newer business opportunities driving profitability. From strategy road map, tech evaluation, and proof of concept to platform customization and implementation, our experts are always at hand to help you navigate all stages on your big data journey. Whether you need help in Business Intelligence, Predictive Analytics or Decision Support we can help you to: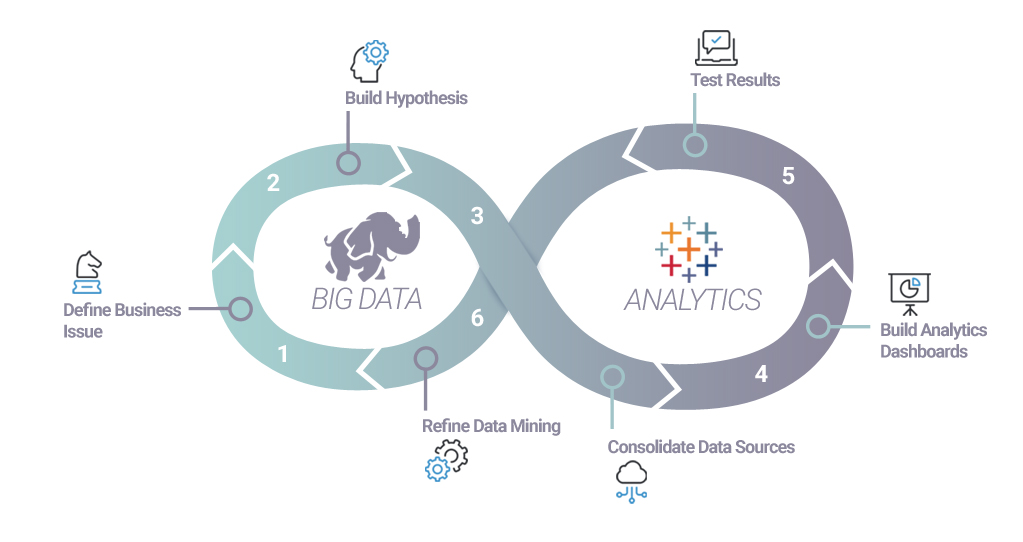 Define the strategy roadmap.
Consolidate data sources to mine the data.
Build Big Data Solutions.
Deploy & maintain big data cloud infra & services.
Our Big Data Services Include



We offer big data on services on the following platforms
Cloud Infra Cloudera, AWS, Google
Hadoop MapReduce, HDFS, HBase, Hive, HCatalog, Spark, Mahout, Pig
NoSQL Cassandra, HBase, MongoDB
AnalyticsTableau
SearchSpark