In today's World, driven by the rise of mobile, social, and cloud your customers are connected 24 x 7. The challenge is how do you connect and engage them?
The customer engagements are getting increasingly complex with multi-channel interactions where your customers interact with you across the web, email, mobile and on social media. The process starts with understanding your customer, by understanding and anticipating their needs, their desires, and their actual behaviour in this age of multi-channel interactions. Mapping your customer journey with consistent messaging in the key here to make customer engagement and loyalty programs to work.
X-istech can help you identify, design, implement, and optimize customer engagement platforms throughout customer journey. We combine technology, data, and marketing services to transform marketing messages into real-time customer interactions.
Plotting the Engagement Road Map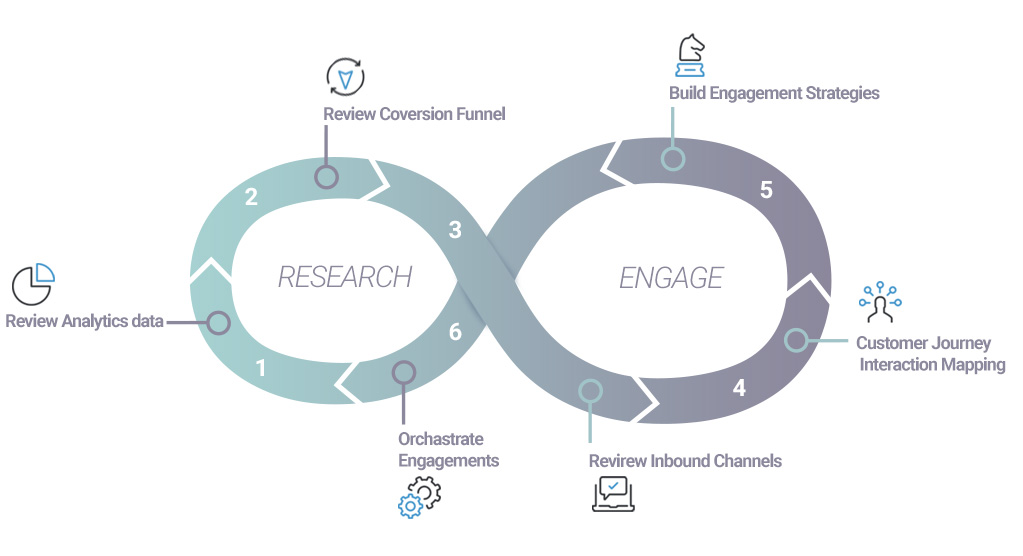 Going beyond traditional customer journey mapping, our approach starts with analysis of customer engagement patterns. We pull together the critical data how your customers discover, research, decide, and buy in today's multi-channel world. We can then map the customer journeys to device best multi-channel content delivery that results in higher customer engagement and brand loyalty. Our marketing experts will work with you to plot the engagement touchpoint across Customer Acquisition, Your Website and Customer Retention Channels.
Customer Acquisition Channels
Marketing Campaign Strategy (PPC Text & Display)
Direct marketing strategy (Email / App Messaging)
Content marketing strategy
Social media strategy
Customer Retention Channels
Customer Relationship Management
Customer Segmentation
Messaging & Lead Nurturing
Website / Landing Pages
User Interaction Mapping
Gamification
Conversion Optimization