Need to generate demand online with traffic, leads, and sales? At X-istech we build inbound strategies that work.
An Inbound Marketing approach is highly focused, using your digital properties (web, mobile, social) to drive leads directly to your website and then to qualify and guide those leads through your buyer's journey. We practice a research and analytics driven approach to identify demand and use the data in marketing across your digital assets to improve your inbound marketing results and bring more opportunities into their sales pipelines.
Inbound marketing makes sure your company gets found when your prospects are actively looking for you whenever they're looking out. When combined together, demand generation and inbound marketing produce tremendous results at all stages of the sales funnel.
We specialize in helping your organization:
Inbound Marketing Strategy
Consultations, Audits, and Analysis on your existing strategy
Full-service inbound marketing: Content, SEO, AdWords, Social Media, design, development, and more.
Our 360 degree approach to inbound marketing will allow you to plot the engagement touchpoint across Customer Acquisition, your Website and Customer Retention Channels.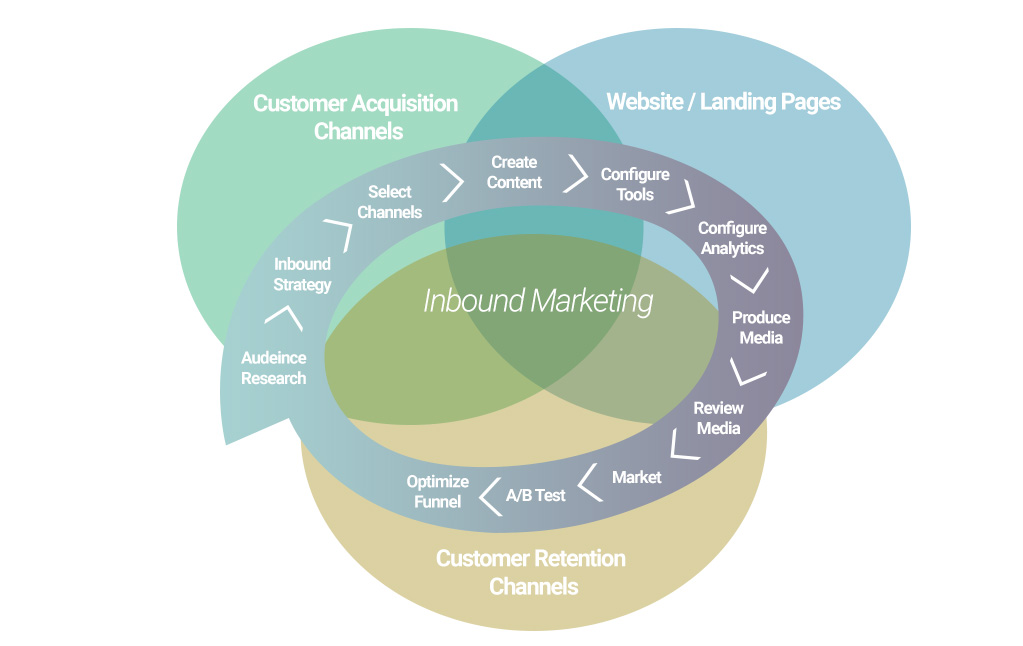 Customer Acquisition Channels
Internet Marketing (PPC Text & Display)
Direct Marketing (Email / App Messaging)
Content Marketing
Social Media Marketing
Organic SEO
Website / Landing Page Optimization
User Interaction Mapping
Gamification
Conversion Optimization
Search Engine Optimization
Customer Retention Channels
Customer Relationship Management
Customer Segmentation
Messaging & Lead Nurturing
Our Web Development Services