What is your brand story? What is the unique message you are sending across to your customers? How you stand apart? These are the questions that drive our creative strategies.
We evaluate your brand, combine them with market research findings to come up with effective creative strategies that are designed with single minded focus that to enforce why your customers should choose you over your competitors.
Creative strategy development actually begins with a thorough assessment your marketing goals and determining what needs to be communicated to the your target audience. So be it your Website, App or Print Collaterals and Promotional Materials. We design Creative Strategies that uniformly delivers your brand message across marketing channels to achieve maximum effectiveness.The process we follow is defined below:
Our Creative Strategy Process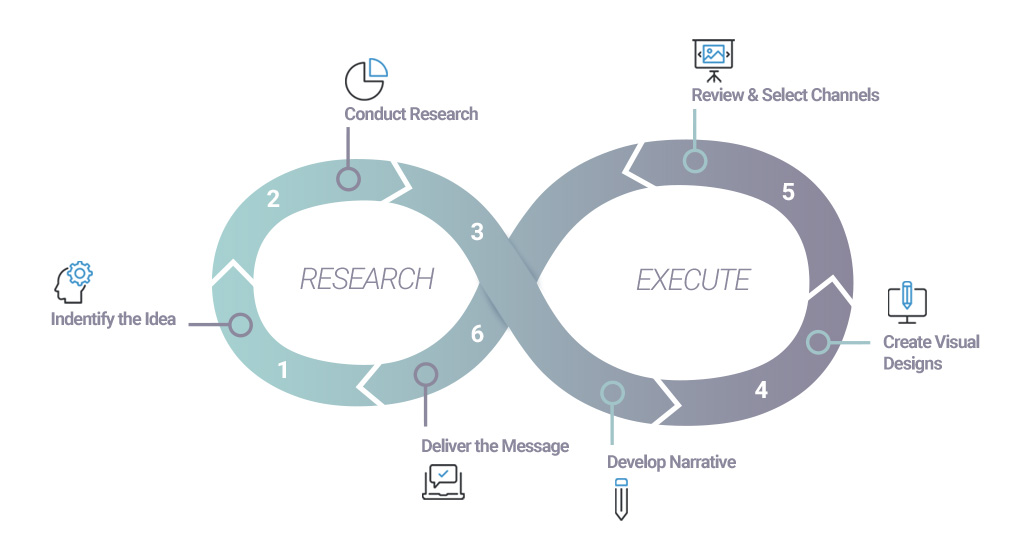 Our proven process allows us to bring ideas to life. Here we build strategies for the best visual approach to reach your market. An approach that enhances your brand, resonate with your audience and communicate your message. We build creative strategies for:
Identity Design
Website / App Design
Customer Interaction Design that involves
Website User Interactions
Display Ads
PPC Ads
Email Campaigns
Social Media Campaigns
Benefits of our creative strategy services
>We support you stand apart from your competitors with unique identity design.
We contribute to amplify your brand with uniform visuals across marketing channels.
We work with you to transition from being product-focused to brand- and customer-focused, which then increases customer affinity.