Looking to build an unique identity for your business? X-istech has been helping companies to stand apart from their competition with our brand strategy & consulting services.
Creation of compelling and differentiated brand voice is what we strive to achieve with our brand strategy & consulting services. We understand that every business in unique and our brand strategies are based on rigorous evaluation of your business.
First, we understand your business challenges and then based on our brand audit results, we help you clients to solve range of issues right from brand identity design to go-to-market strategies.
Our Brand Strategy Process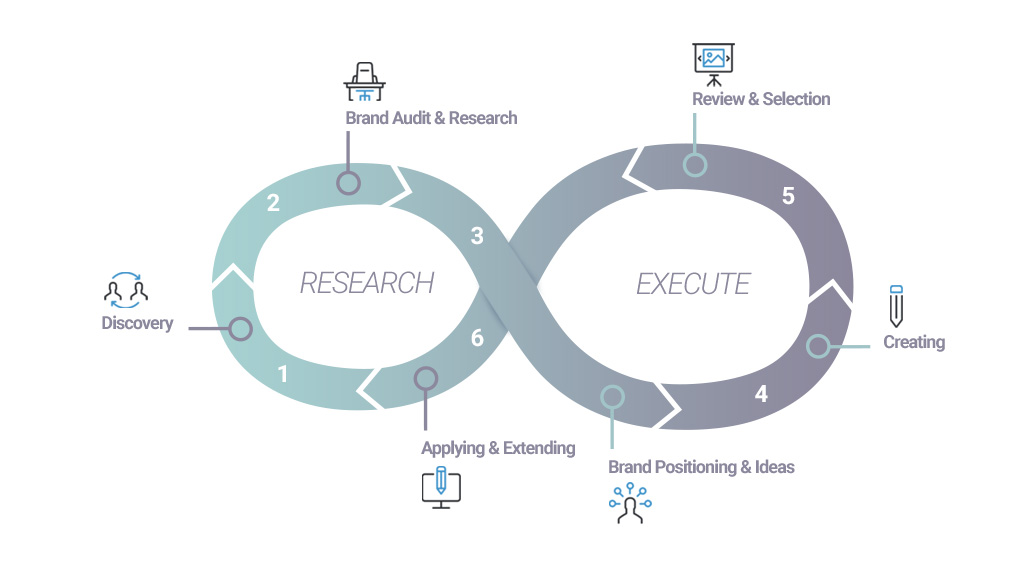 Brand Audit
Before building your brand strategy, we conduct a brand audit. This takes a closer look at your existing corporate identity and marketing collateral to evaluate the presence of your brand in your target market. We'll weigh up your website and marketing collateral to make sure that your brand is consistent and well represented and identify any gaps that need to be addressed.

Brand Strategy
We build your brand strategy based on the research reports from the brand audit. Then we define a strategy to position the brand in the most effective manner. Here we work with you to define:
Creative Brief
Define Target Audience
Define Target Geography
Define Brand Message
Define Brand Guidelines
Evaluate Competitive Landscape

Brand Design
Once the strategy is established we design the brand assets for effective brand outreach. Here we work with you to ensure consistent brand message across different marketing channels to that you establish your brand in your target market. The services on offer as part of brand designing include:
Logo / Brand Identity
Marketing Collateral Strategy
Website Design Strategy
Differentiators
Create Unique Value Proposition
Position Products and Services

Brand Engagement
Brand engagement is a crucial element of branding, more so in today's digital world. Here we work with you to create brand engagement strategies across digital marketing channels.
Outreach & Engagement Strategy
Customer Experience Strategies
Branding / Display Ad Strategies
Pay Per Click Marketing Strategies
Social Media Strategies
Online Reputation Strategies

Brand Promotion Strategies
Once the brand identity has been established, we work with you to create the brand promotion strategy. Here our focus in on digital channels:
Design Digital Strategy
Define Digital Marketing Channels
Define Objectives
Define Budgets and Budget Allocations
Benefits of our brand strategy & consulting services
We support you stand apart from your competitors with distinct brand voice.
We contribute to the transformation of a brand by combining logo and the brand message so that you stand apart from your competitors.
We work with you to transition from being product-focused to brand- and customer-focused, which then increases customer affinity.